The VA Network Small Business Liaisons are small business advisors located at each Veterans Integrated Service Network (VISN), Veterans Benefits Administration (VBA) and National Cemetery Administration (NCA) to assist small businesses in marketing their products and services with the Veterans Health Administration (VHA). Other staffing offices – Office of Procurement and Logistics (OPAL) that includes; National Acquisition Center (NAC), Technical Acquisition Center (TAC) and Strategic Acquisition Center (SAC) – work closely with the Office of Small and Disadvantaged Business Utilization (OSDBU) to provide maximum practicable opportunities to Service-Disabled Veteran Small Business/Veteran Own Small Business (SDVOSB/VOSB) socioeconomic and other small businesses in VA Contracting.
SEARCH BY VA ORG
SEARCH FOR YOUR SMALL BUSINESS LIAISON (SBL) AND DOWNLOAD SBL INDEX
View/Download Information Page
ORGANIZATION MAP
USE THE MAP TO FIND YOUR VISN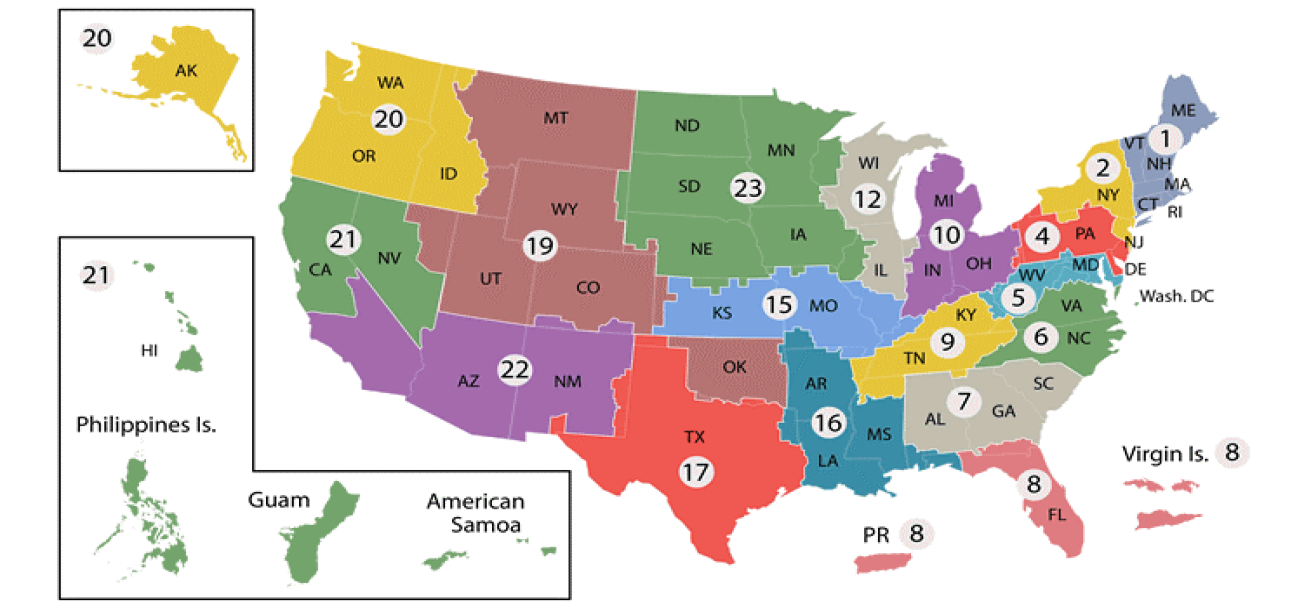 Please note: Content on this Web page is for informational purposes only. It is not intended to provide legal advice or to be a comprehensive statement or analysis of application statures, regulations, and case law governing this topic. Rather, it's a plain language summary. If you are seeking claims assistance, your local VA regional office, a VA-recognized Veterans Service Organization, or a VA-accredited attorney or agent can help.